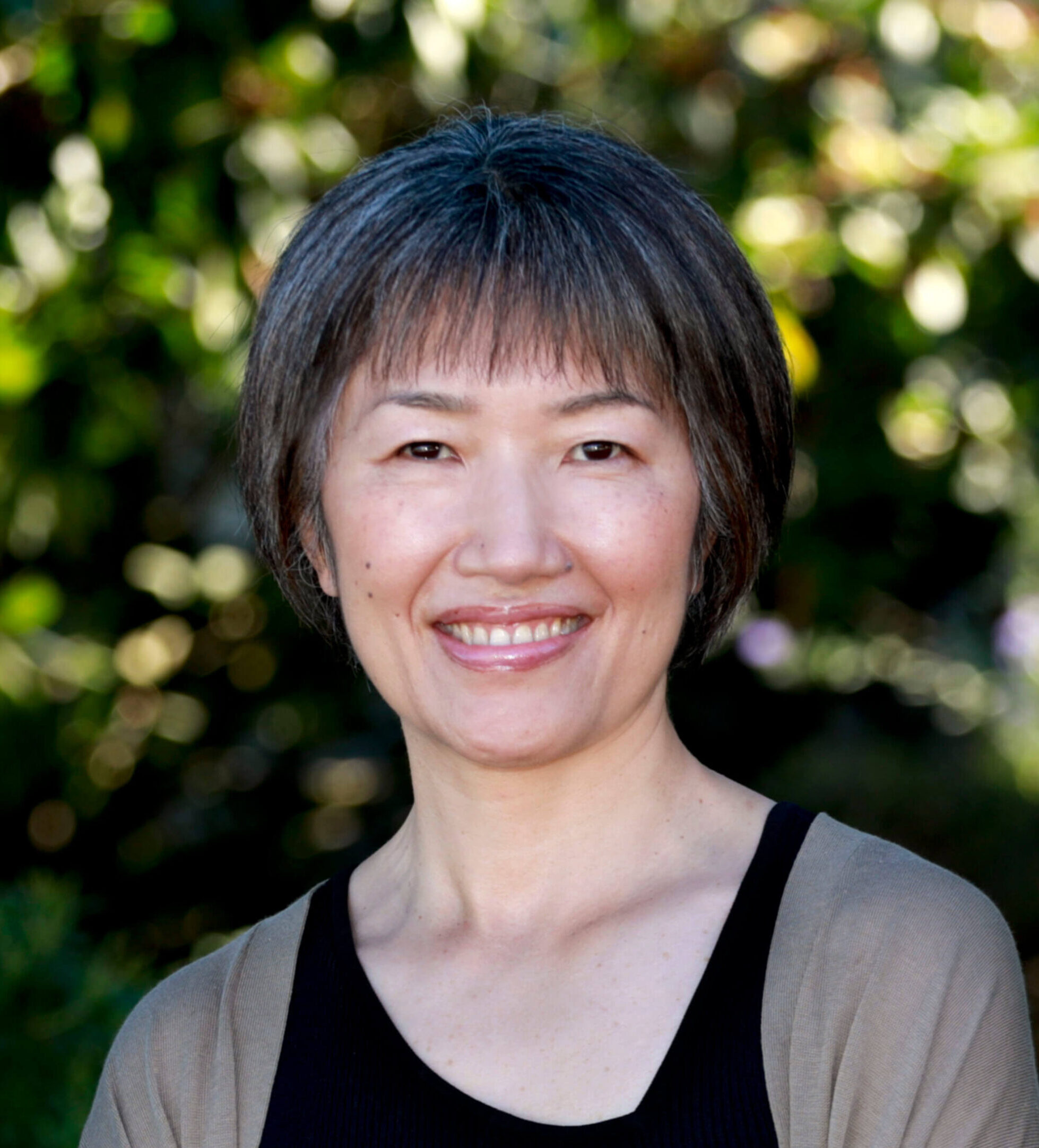 Ayako "Aya" Fujisaki PhD, LPC
Qualifications
PhD (Psychology), Licensed Professional Counselor (Oregon), Certified EMDR Therapist, Certified Process Worker
Areas of Expertise
Trauma, depression, anxiety, cross-cultural issues, Asian American and Asian immigrants' issues, relationship issues, and dreams and dream analysis
I am based in Oregon and offer online counseling and online class. Having trained in Psychology both in Japan and in the US and having lived in different parts of the world, I have developed a multifaceted view on life that helps clients see their issues in a new light. I also lead workshops and educational trainings in Processwork, leadership, communication skills, and trauma care both nationally and internationally (incl. Japan, Russia, Germany, Bangladesh, and Thailand).

Aya was born and raised in Japan and graduated from Sofia University in Tokyo with an M.A. in Psychology. During her training, she was primarily supervised by prominent Jungian psychologists, including Dr. Hayao Kawai. After graduation, she worked as a psychologist at the Juntendo Medical University in Tokyo, where she provided counseling and psychological assessments to people with a variety of conditions and backgrounds while being involved in the education of resident psychiatrists.
In 1998, Aya moved to Portland, Oregon, to study Process Work. She was trained by Dr. Arnold Mindell, Dr. Amy Mindell, and other teachers and became a certified Process Worker in 2004. Since then, she has provided counseling and supervision.
Readmore
Aya has taught psychology at the Process Work Institute and Marylhurst University in Oregon. She has also led workshops and educational trainings in Process Work, leadership, communication skills, and group facilitation both nationally and internationally (including Japan, Russia, Germany, Bangladesh, and Thailand). She is one of the founding members of the Process Work training programs in Japan and Russia.
Aya has also been interested in issues related to cross-cultural communication, immigration and acculturation, and cultural and systemic oppression. She received her PhD from Saybrook University in 2015 with a dissertation on the psychological effects of racial microaggressions against Asian Americans. She has also contributed to international cooperation and humanitarian aid activities. For example, she was sent as an expert by JICA (Japan International Cooperation Agency) to provide training on counseling to local NGO workers who worked with street children in Bangladesh. She gave training on trauma-informed care to local NGO workers working in the Rohingya refugee camp in Bangladesh, which was supported by the Japan Platform.
Close up

Since we may be working together on your important emotional issues, you probably want to know how I am as a counselor. So I would like to share my counseling style.
First, I am a deep listener and have a good balance of empathy and clarity. I listen to you with great interest, sensitivity, and compassion, and many of my clients feel safe with me. Although I'm always curious to get to know you, you don't have to tell me things that you are not ready to share. If you wish, we could work on your trauma without going into too much detail.
Readmore
While deeply listening to you, my rational mind tries to understand where your issues came from and how you and I can work on them together. They may stem from your current environment, such as an unfriendly workplace. Or they may be influenced by past experiences, such as your difficult childhood or heartbreaks. At the end of the first or second session, I will share my understanding of the issues and a treatment plan and openly discuss them with you so that we can modify them in a way that best suits you.
I do this because I see counseling as a collaborative process and consider you and me a team with a shared goal: your happiness. Throughout the counseling process, I will be open and honest with you about my thoughts, hypotheses, and feelings, and I may even tell you when I don't know what to do, always trusting that we can work as a team to find a solution. I am also very open to your feedback and take it seriously.
My ultimate goal is to help you cultivate your capacity for healing and growth so that you can eventually resolve your issues on your own. That is the reason why I invite you to be an active participant in the counseling process.
The counseling process has a scientific, rational aspect and an intuitive,creative aspect. I believe we thrive when we find a balance between creative interventions and science-backed psychological understandings.
To learn more about my counseling style, please see our client testimonials.
Close up
Testimonials

Licensed
Licensed Professional Counselor (OR)
Education
Masters of Arts in Clinical Psychology, Sophia University (Tokyo, Japan)
Doctor of Philosophy in Psychology, Saybrook University (San Francisco, CA)
Certifications
Certified Process Worker
Certified EMDR Therapist
Experience
Juntendo University School of Medicine (Tokyo, Japan) Assistant Professor
Process Work Institute (Portland, OR) Faculty
Marylhurst University (Lake Oswego, OR) Adjunct Faculty